Emmanuel Sanders' wife Gabriella Sanders has something in common with Jerry Seinfeld in that they both grew up in Long Island– Gabriella in the town of Commack and Jerry a few clicks southwest in the town of Massapequa. They also both moved to New York City after high school. That's just about where the commonalities make a full and abrupt stop (as Gabriella did not opt into a career in stand-up comedy).  But, it's good to make connections wherever you see them.
Emmanuel Sanders' wife filed some harsh divorce papers
Gabriella filed divorce papers in 2016.  And, if we're being honest, they were kind of a doozy.    The main argument for the divorce centered around the usual excuse saying  "the marriage has become insupportable because of discord or conflict of personalities".  But, things unravel from there.  Highlights from the filing include allegations such as:
Emmanuel Sanders lied to the Broncos about missing practice.  He told them he was going to see the birth of his child.  Gabriella alleged he was out partying instead.
Court docs also claim that Sanders spent "thousands upon thousands of dollars on girlfriends and wasting the community estate, even purchasing a vehicle for one of his illicit affairs."
Gabriella stated that due to his actions there is zero chance of reconciliation.
Gabriella filed the papers when she was pregnant.  She was granted a temporary restraining order against Sanders, though he was given limited access to their son and unborn daughter.  Emmanuel did make it to the birth of Zoie, where he Instagrammed a picture from the delivery room.  Everyone, including Gabriella, and their son, looked happy together.
That's not the end of their story…
Things certainly looked on the mend.  Or at least the parents are making things peaceful and pleasant for the sake of their kids.  They continue to follow each other on social media, where they definitely put up the occasional family picture.  Things look happy enough at home.  And things are definitely happy on the field, too.  This very much suggests a reunion occurred, and that divorce was nixed.
Either way, Emmanuel Sanders wife, or ex-wife, appears to have a successful career on track away from the gridiron.  Gabriella is the founder of fashion line Kid Kong NYC.  The About section of Kid Kong paints an incredible picture of the woman at the helm.
Founded by NYC native Gabriella Sanders, Kid Kong is the product of a mother's love for fashion. Gabriella's career in fashion began as a wardrobe stylist on sets of music videos and commercials under the production arm of Viacom. Overtime, she began acquiring private clients leading her to venture out on her own, but it wasn't until becoming a mother that Gabriella found a fashion niche leading to her most exciting creative outlet to date. Thanks to her children; son Princeton, and daughter Zoie, Gabriella was inspired to create her first trendy children's line, Kid Kong.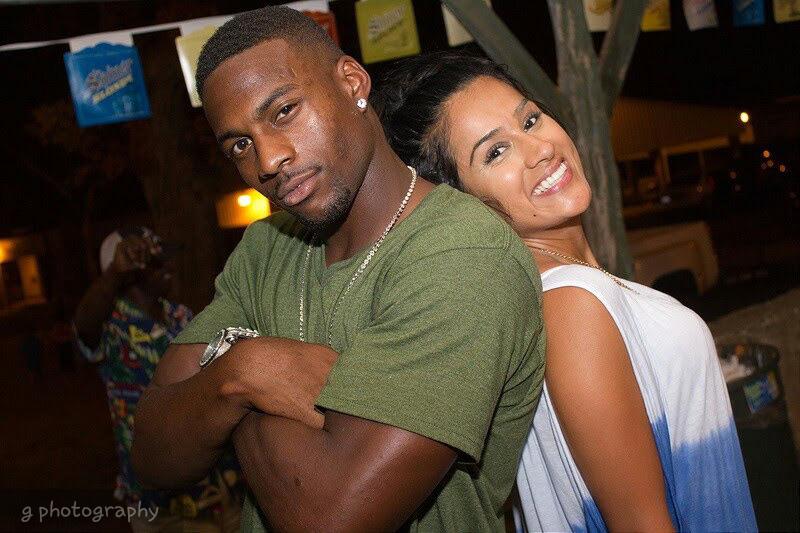 Whether or not these two successfully made it, they're definitely making it work for their kids.  That alone is commendable.