While things may not have worked out perfectly in his time in New England, fans like us in the Northeast were lucky to find out just how cool Chad Ochocinco is, and his wedding day cemented the fact that he is the coolest player in the NFL.
Take all the swag and bluster away from him, which is very often tongue in cheek unto itself, and you realize that Ocho is one of the most incredibly down to earth, appreciative and interactive athletes in the world.  In between stops at Starbucks or IHOP, Ocho frequently chats up fans on Twitter, or invites them to play him in Fifa or Modern Warfare III on XBox live.  This is a guy who has bought out restaurants for fans, who has purchased every ticket to a movie on opening night treating all the patrons to a free show, and frequently hooks up with fans for a meal and a conversation face to face.  However, in the days leading up to and including his wedding to reality TV star and the former Almost-Mrs.-Antoine-Walker, Evelyn Lozada, Ochocinco may have very well outdone himself when it comes to relating to his fans.
On Tuesday, July 3 less than a day before the wedding began, Ochocinco engaged in a touching conversation with a grieving widow, Cheryl Minton.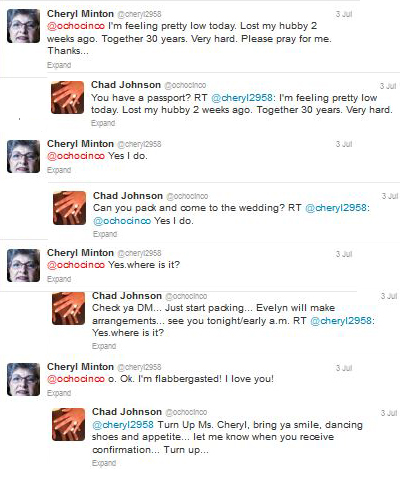 Her timeline has since been filled with condolences and messages of support.  No phony public invite here, Ochocinco and Evelyn  followed through and jetted Cheryl out to the wedding.   Miss Cheryl did turn up, and no word on whether she brought her dancing shoes and her appetite, though she certainly did bring her smile.  Ocho later tweeted a picture of him and Cheryl from the Wedding: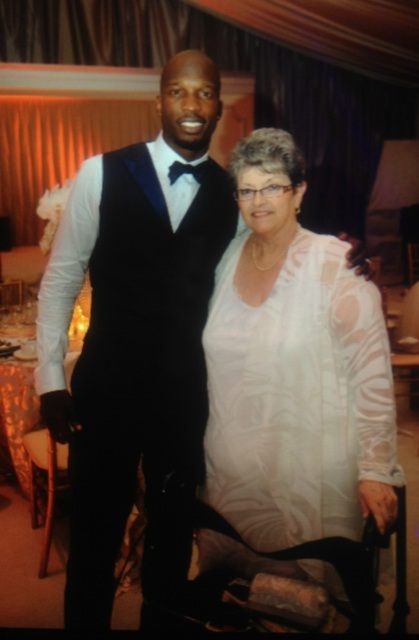 Beyond this, Ochocinco began live tweeting his wedding.  Yes.  The man live tweeted his own wedding.  A guy that embraces social media is someone who understands where his future connection to the people exists, but live tweeting his own wedding?  Must say, that's a first: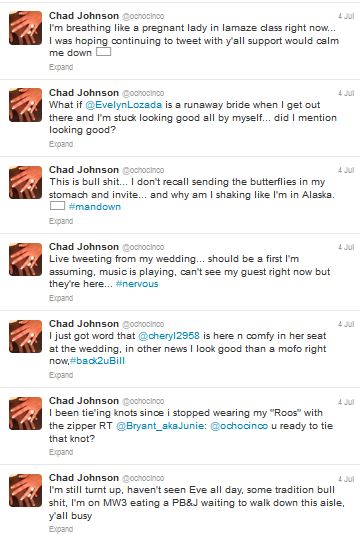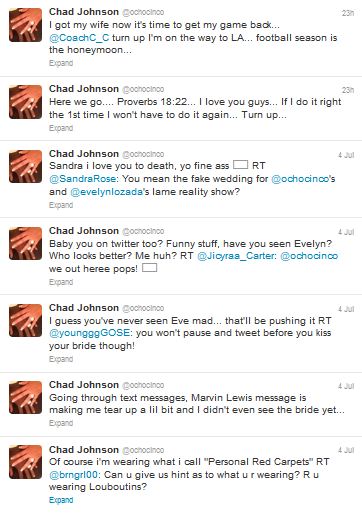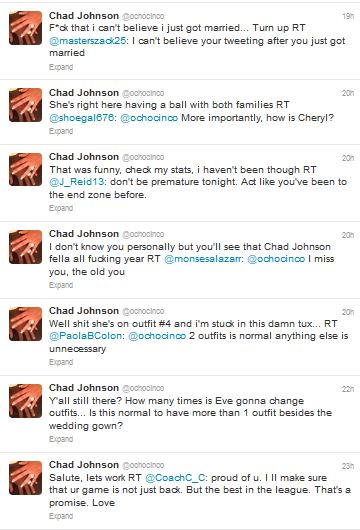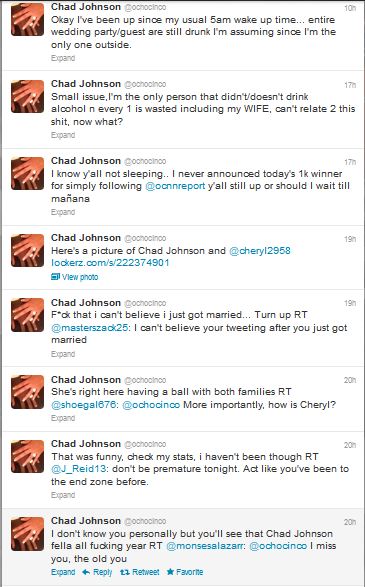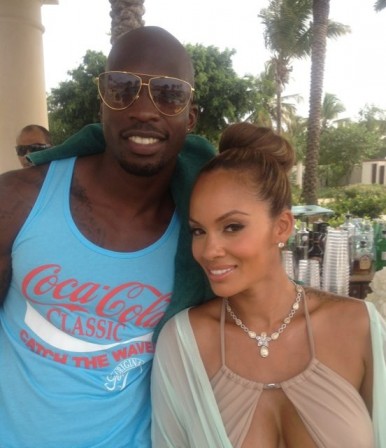 In a day and age where a young should-be superstar like Justin Upton publicly proclaims that he doesn't care what his home fans think about him after he continues to underperform, this sort of dedication and commitment to the fans is refreshing.  It may be beyond refreshing: Inspiring?  Touching?  I don't think I can place it.  Yes the wedding was shot for Ocho & Ev's new reality TV show, and yes Cheryl Minton may very well be featured, but he still did an incredible thing for someone in a time of need.  Manufactured emotions or not (which to be clear, I don't believe it is based on his history of doing incredibly kind things for his fans), it's a gesture not often seen in professional sports,… hell in professional anything.  Even though Chad Ochocinco (actually, we should stop this now, since he declared on Twitter last night that he was going back to Chad Johnson)now plays for the hated Miami Dolphins, and even though things didn't work out as well as everyone had hoped in New England, we will always root for this guy.
Congratulations to the Chad and Evelyn, though our best wishes seem hollow.  I'll leave the platitudes to a true wordsmith:
@GhostfaceKillah: Respect to @ochocinco & Eve making them life long vows!! Beautiful Thing.