Oh boy! Buckle up, folks! Everyone knows Odell is a proper big-timer when it comes to the ladies. We here at PlayerWives will present a consolidated retrospective of the man's girlfriends since it's easier that way. We covered them all individually over the years and now you can learn about them in one shot. Odell's a cool dude so naturally his ladies are always interesting. Let's begin…
Odell Beckham Jr's girlfriend Lauren Wood
This one first came about in the spring of 2019.  Lauren Wood first came to our attention right about the time he was dealt to the Browns, and SportsGossip.com was first to have it and confirm the relationship.  As of the start of the 2019 season, the two were rumored to still be together.  And if you carry an online tail this long, it's like definitely maybe a thing, right?
View this post on Instagram
A few months ago, we wondered if this was a thing or not.  Well, it sure appears that way 6 months later.  Lauren wished Odell a happy birthday out to her 1.3 million Instagram followers (though later deleted the post).
OBJ's girlfriend was later on the field hanging with his mom before a Browns/Bills game in November.  For the first time in his dating history this one looks legit.  When Odell was released by the Browns in November of 2021, Odell Beckham Jr's girlfriend had her Instagram crushed with fans asking for updates where he was headed.  Los Angeles turned out to be the winner, which really fits for OBJ's personality.  We'll see how the couple enjoys the bright lights of LA!
Let's talk about Odell Beckham's girlfriend in the video……..
We'll start by being clear we don't know if the French model Laura Cuenca is currently his girlfriend.  But, by now you've probably heard of the video, which both the Giants and NFL are "aware" of.  Odell Beckham is in bed with a Cuenca,…. and also what appears to be a blunt and cocaine.  He also seems to be talking about trying to arrange a hookup between two parties.  And, to be fair, we don't know who he's talking to in the video.  Oh and there's pizza!
Page Six TV got more information on the situation, captioning their story with
French model Laura Cuenca dished on the scandalous night she shared with the Giants superstar. "I do not remember all of the evening, only that we met in a bar and then found ourselves at a hotel and we had passed the night together," she exclusively told Page Six.
Odell Beckham's Girlfriend Polyxeni Ferfeli
Well, in less crazy times.  One of Odell Beckham's prior girlfriend owns a crazy exotic name. She also owns a beautifully exotic look too! According to TMZ, these guys started dating in April of 2017. They also clearly traveled to Cancun together in July. Then they hit Tulum, which is a beautiful resort town in Mexico. She appears to be in love with Odell. Polyxeni posted a picture on social media of a dozen hearts and said "pitter patter" with her in the middle of the picture. It seems obvious there's some good vibes and chemistry at play here since they started dating months ago and now travel to locales like this!
Erica Mendez is not and was NOT Odell Beckham's Girlfriend
Who really knows what happened here? I guess we have to go with what Odell said about the girl. Erica Mendez apparently was not Odell Beckham's girlfriend. This is old news to anyone who ever followed the guy. However, it became a story at the time so we should note it. Mendez basically alleged all kinds of things about Odell. She said they were engaged. She said she caught him in some kind of amazing threesome with hot strippers. It sounds to me like a wild tale, but we sort of have to say that since Odell possesses a legal and PR team!  Oh and also because there's not a shred of evidence that they ever knew each other (and lots of shreds that they certainly never dated if they did).  If she made it all up, it's incredibly irritating for Mr. Beckham. Let's move on…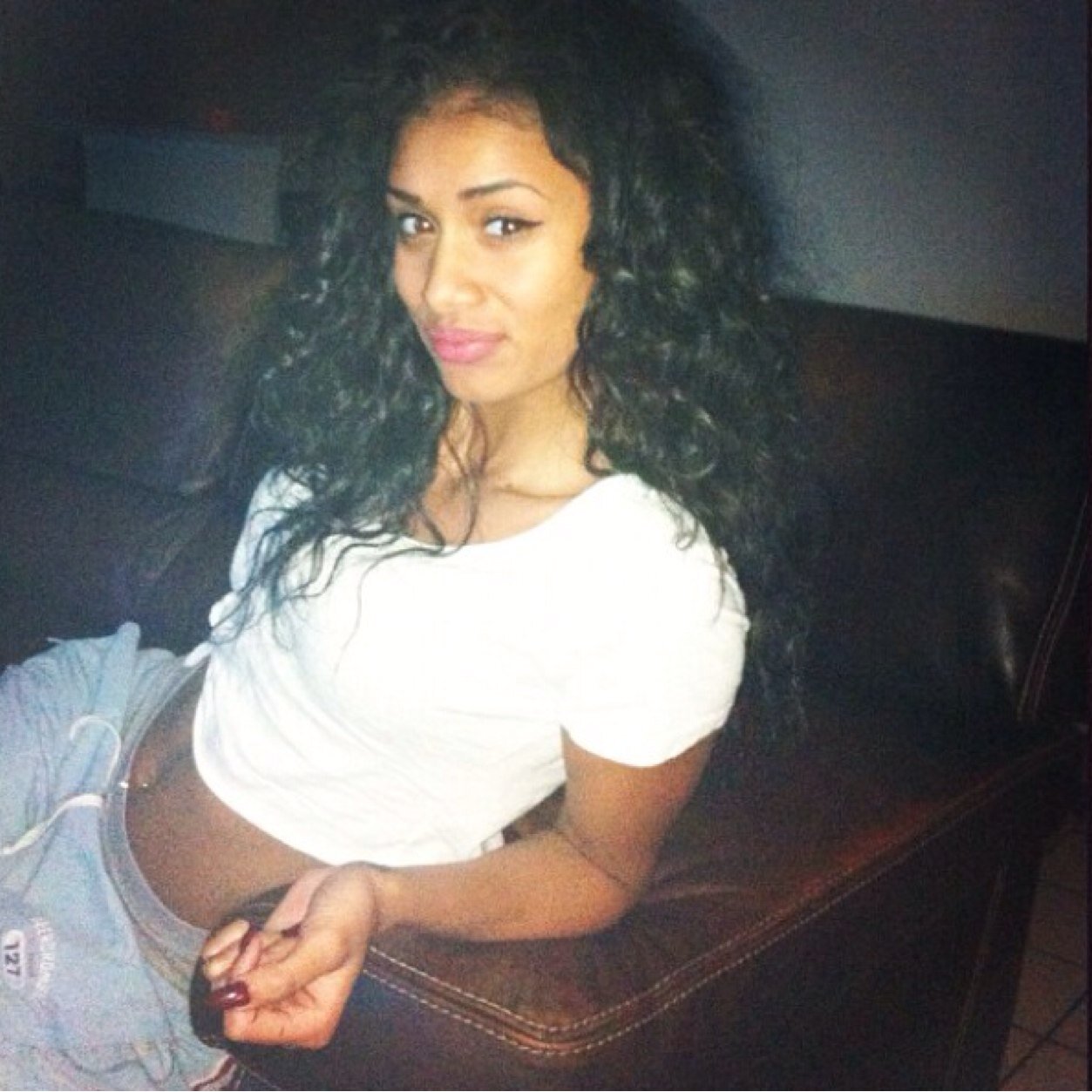 Odell Beckham's Girlfriend Sophie Campise
This seems to be one of the very first solid relationships that became well known for Beckham fans. At the time, I mentioned the first photo of them together came from 2012. It appeared on Sophie's social media account. Now, it looks like she erased that entire account. She probably hated the spotlight. I don't blame her at all. The two met in college, and Sophie transferred to another school midway through her academic career. I should also note it wasn't the same school as Odell. She played soccer in college. She lived in Texas for awhile after she graduated in 2013. Sophie also traveled up to New York to watch Odell play a bunch of times.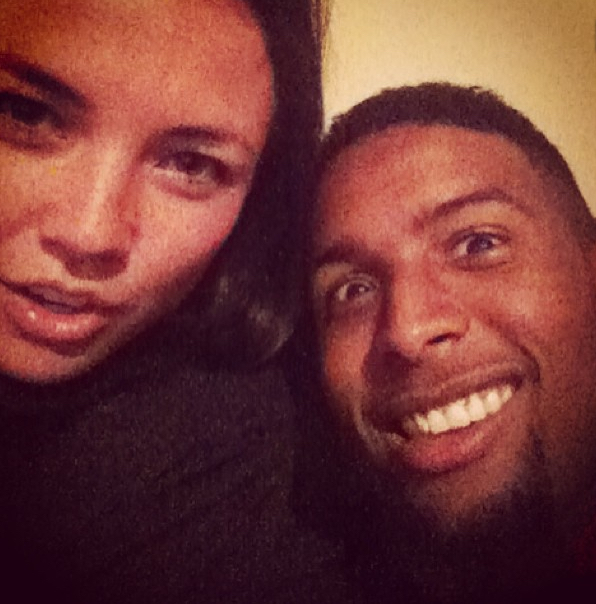 Odell Beckham's Girlfriend Stephanie Acevedo
We barely mentioned anything about Odell Beckham's girlfriend Stephanie when it happened. However, both Black Sports Online and Maxim jumped on the story. We covered it in May of 2016. Stephanie Acevedo is a singer who you might say is busting out, if you catch my drift. Have a look at her social media and you will agree. Well, she certainly committed to a particular social media strategy. She loves to wear the eye-catching threads and strike a pose. She currently boasts a healthy 313,000 followers on Instagram as of mid July, 2017.
View this post on Instagram
Odell Beckham's Girlfriend Zendaya Coleman
This one was also pretty weird since Odell likes to get out there and mix it up. I think you also need to possess a sense of humor about this story. It appears Odell went on a date to the Grammy Awards with Zendaya and also her Dad. Yes, you read that correctly. Her Dad chaperoned. You should also remember Zendaya is still really young. They appeared to be feeling okay at the show, but it did look super awkward. Was she ever Odell Beckham's girlfriend? I doubt it. Her father even called it an "audition" and told people when they see her together with him and without her father, then it's real. Moving on…
View this post on Instagram
Was Odell Beckham Jr's Girlfriend Amber Rose?
I always liked Amber Rose. She's clearly a very savvy social media user. Could you ever call her Odell Beckham Jr's girlfriend? These terms are never black and white with Mr. Beckham. It always appears to be a grey zone. TMZ reported they started texting and dating at various times. I'm also familiar with Amber's dating history, and I think she always held a soft spot for Wiz Khalifa. She expressed a deep fondness for him. However, she also thinks Odell is a cool guy. Odell also dug her, no doubt. What's not to like? As long as you can get past the occasional gross-out social media post, she's great! Amber boasts nearly 16 million followers on Instagram right now. She even runs her own line of sunglasses. They look nice on her too!