GD Star Rating
loading...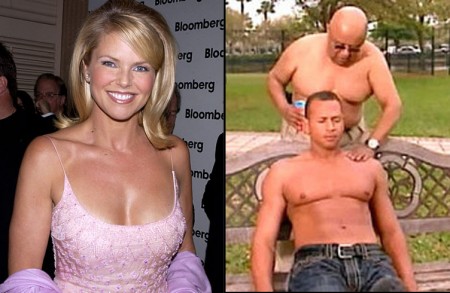 Did Alex Rodriguez try to date Christie Brinkley?

,
The Story
So we all know that Alex Rodriguez has been dating Cameron Diaz for months now (and no, we have no post up because you all knew about it anyways).
Apparently though, any relationship title doesn't dissuade A-Rod from hitting on any other trophy he feels like chasing.
According to various online reports (most notably the New York Daily News), Alex Rodriguez recently invited Christie Brinkley to a game at Yankee Stadium, where A-Rod proceeded to hit on the former Uptown Girl following the game. According to the Daily News (via The Big Lead),
"A-Rod was "clearly hitting on" Brinkley. "He told her he was 'unattached,'" says the source."
All signs point to A-Rod and Cameron Diaz still going strong, but would you really put it past one of the biggest stars in Major League Baseball to hit on some hot trim that also happens to be his personal guest?