GD Star Rating
loading...
So we originally wrote a post where we voted on who was the hottest between Tiger Wood's wife, his first mistress and his second mistress.  Then a third mistress was announced.  Then a fourth.  And half an hour after the fourth, we read about his fifth and sixth mistress.
It's getting tough to keep up with this.
With that in mind, we're going to create this running list and quick description of Tiger's Mistresses:
The women are being listed in the order their affair was reported (also, keep in mind that none of the reported affairs have been confirmed by the Woods camp.  Many are considered to be nothing more than hollow accusations from people seeking attention.  We are not in any way shape or form authenticating the validity of the claims):
The wife:  Elin Nordegren: the Swedish bikini model, who may or may not have wailed on Tiger during a Thanksgiving night argument, who may or may not have chased him from the house wielding a Nike iron, and who may or may not have saved him from his wrecked Escalade.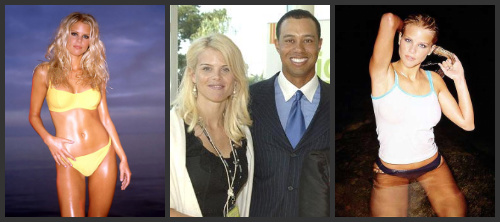 Mistress #1 Rachel Uchitel: New York nighclub promoter who has repeatedly denied any relationship with Woods, but who has willingly granted many an interview and has also hired Gloria Allred as her lawyer (hmm).  There are also rumors that she was paid $1M from Woods to keep quiet about their affair.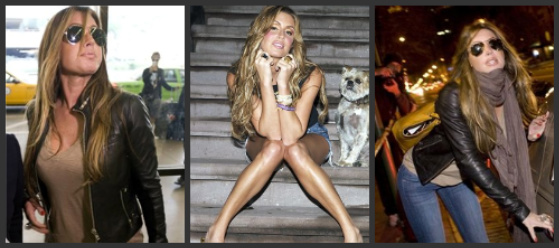 Mistress #2, Jaimee Grubbs: once a participant on the VH1 show, Tool Academy star who openly admits the affair, providing text message proof, as well as the now seemingly infamous voicemail from a panicked Woods begging her to change the outgoing message.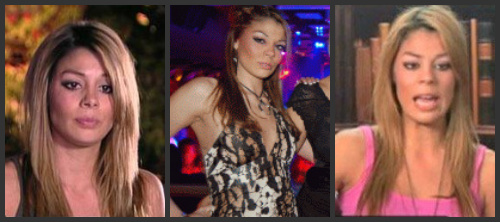 Mistress #3, Kalika Moquin: Life & Style magazine has reported that the Las Vegas resident and club promoter has been involved in an affair with Tiger for months.  Moquin would not confirm the affair, but will also not deny the affair saying only "It's not appropriate for me to comment one way or the other."
Mistress #4  Jamie Jungers: A model and another woman who met Tiger in Vegas.  According to the British tabloid Sunday Paper, the two met in Vegas approximately 9 months after Tiger married Nordegren.  The two then entered into an 18 month long affair meeting frequently at his California home.
Mistress #5, Mindy Lawton: A Perkins restaurant waitress who met Tiger when he brought his family into the diner near his Florida home.  The two are alleged to have carried on a 14 month affair, which included sex in an Escalade with blacked out windows in a church parking lot.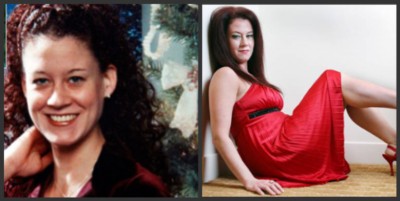 Mistress #6,  Cori Rist: Met Tiger at a New York nightclub and engaged in a 6 month affair, which was ultimately ended by Rist.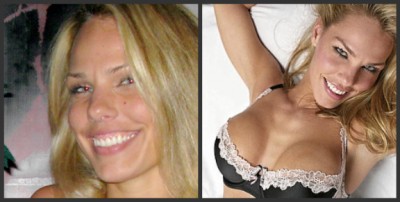 Mistress #7, Holly Sampson: A 36 year old porn star with 80+ titles on her IMDB page is being reported by the New York Daily News and London's Daily Mail to have engaged in a long term affair with Woods.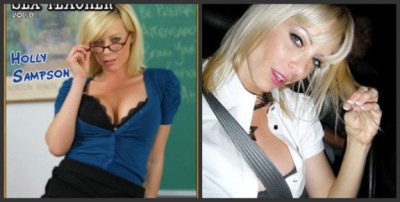 Mistress #8, Unknown: The unknown woman is biding her time to come out publicly, but it's clearly coming soon.  She is being represented by an Orlando lawyer, Michael O'Quinn, who indicated that the now 26-year-old is a former cocktail waitress who met Tiger at Roxy Nightclub in Orlando.  O'Quinn stated that their 2 year affair occurred before and during his marriage to Nordegren, and that the woman is now a corporate executive who is not ready to be identified.
Mistress #9, Mistress #10 Unknown: The London Sun is reporting that Tiger also had two romances across the pond, one with a woman described as a "sexy British TV presenter," and their fling was apparently the talk of the PGA tour.  The paper also reports that Tiger had numerous flings with  a "sex-addicted cougar," who was apparently Woods go-to UK hookup.
Mistress #11, Veronica Siwik-Daniels aka Joslyn James: Deadspin is reporting that James is the 11th mistress in what once once jokingly and now seriously referred to as the Tiger Woods Mistress Harem.  In a funny and ironic twist, Toucher and Rich of Boston radio fame, recently examined a picture posted on Deadspin and pointed out that it appears that Ms. James has a large tramp stamp that bears a striking resemblance to a real tiger.  Like the ferocious jungle cat, not the once highly regarded golfer.  And, even though we once promised that these descriptions would be quick, we should also point out that Ms. James has shot to fame through her "acting" skills.  And by acting skills, I mean that she does a lot of  double penetration. I just feel this needs to be pointed out to make you feel even dirtier for reading about this.   Anyways, here are the pics: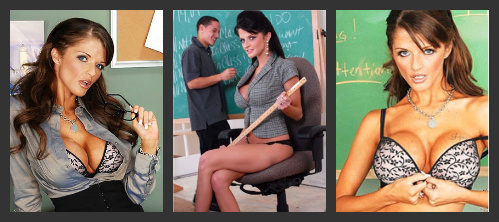 Mistress #12, Unknown: The National Enquirer is reporting that Mistress 12 aborted Tiger's baby conceived via unprotected sex in 2007.  This allegation caused Mistress 1 Uchitel to immediately announce that after learning of Tiger's unprotected sex, she will be getting screened for STD's.  Cause you know, she's a classy, and responsible adult, right?
Mistress #13, Unknown: Biographer Ian Halperin has announced that he is collaborating on a project with unlucky 13 which centers around a reported recording of a Tiger phone sex session.
Mistress #14, Theresa Rogers: A new mistress who has also have hired the same lawyer as Rachel Uchitel, Gloria Allred. She is the oldest mistress, well into her forties, but also appears to have been Tiger's favorite.  She has met with him for over five years both before and after the marriage to Nordegren.
Photo courtesy of RadarOnline.com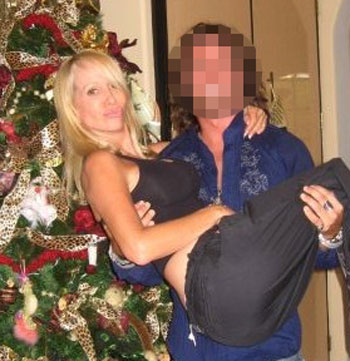 Mistress #15, Loredana Jolie:  According to the source revealing Jolie(her pimp), this was Tiger's favorite on the list based primarily by what Tiger said with his checkbook.  Woods apparently paid upwards of $15,o00 for a one on one "encounter' with the former Playboy model.  If you think that's staggering, consider that Jolie is said to have rarely worked on clients alone, frequently bringing one or more female friend to the bedroom, which ran Woods in the neighborhood of $60,000, or half of what I just bought my house for. Jolie's pimp did rationalize this by saying that Jolie is one of the best when it comes to group sex.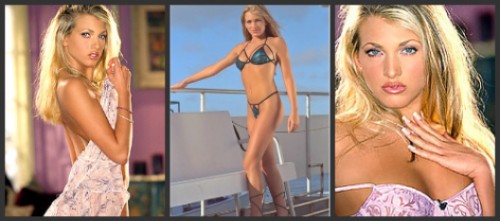 Mistress #16, Unknown: Radar Online is reporting that #16 does exist, and that she is waiting to comment until she successfully files her lawsuit against Tiger.  According to their sources, she was desperately trying to get knocked up by Tiger, because she assumed that one Tiger lovechild would solve all of her money woes for the rest of her life.  She would routinely call Tiger for their hookups when she was ovulating.  Maybe I'm the crazy one, but can anyone explain how her trying to scam him justifies a lawsuit against him now?
Mistress #17, Julie Postle: This is my favorite one so far.  Ms. Postle did not reveal her relationship with Tiger, rather this came out by a jilted ex-boyfriend announced.  He outlined that Postle had an affair with Woods after which continued well after he was married.  He (the boyfriend) also detailed that in her tearful confession about the Woods affair, she said that Tiger told her that his marriage to Nordegren was a sham designed for publicity only.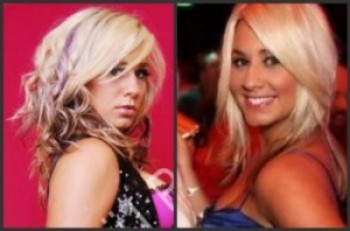 That's it for now, but the updates keep coming, and apparently so does Tiger.  He did venture out for a boy's weekend this weekend, so I can imagine we'll see a half dozen new affairs by Christmas.  We can agree that the story seems to be slowing down at least, if not dying.  Since this has legs to go on for years, let's make this poll a lifetime event.
UPDATE (01/26/2010): By now you've surely heard that Tiger is undergoing sex addiction treatment at Pine Grove Treatment Center in Hattiesburg, Mississippi.  Now if you're anything like me, the name Hattiesburg, Miss reminds you of only one person, and that person is local resident, Brett Favre.
Apparently Elin Nordegren thinks like us.
According to the NY Daily News (via Us Weekly), Elin has been staying at Favre's 460 acre ranch within the city limits.  No one from the Favre camp has commented on the reports (most likely because he's still hiding after the hatchet job he put on the Vikings Super Bowl hopes).
------------------------------------------------------